Let's be honest, if you heard someone say that they are going on a vacation within Pakistan you would be surprised. That is because the country has seen its fair share of political turbulence and trouble in general. Yet the surprising reality is that Pakistan is a beautiful country.  The nation offers so many natural beauties that it would be hard to find in many other countries. This blog intends to aware you of some of the best places to visit in Pakistan if you are a first-time traveler in 2022. But where do we start, as there is so much this country has to offer from gorgeous green forests to stunning mountain sceneries and every type of water body one may imagine.
It can be rather hard to choose from the many attractions in this beautiful motherland. So have a look at our suggestions and choose the one that your heart most desire.
Let's first take a stroll through the mountains in the North.
1.    Skardu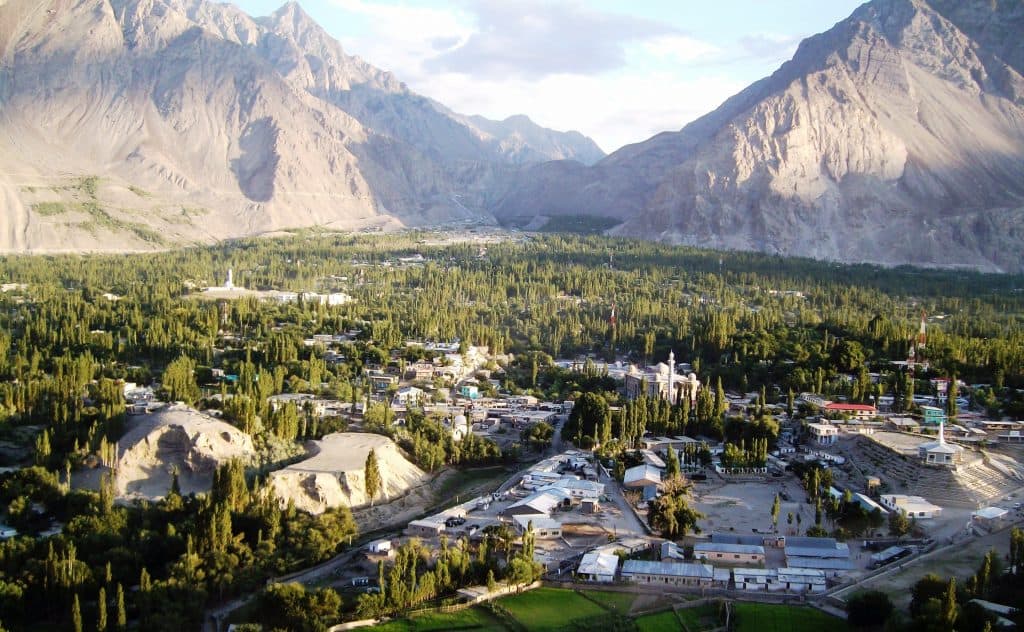 Skardu is blessed with natural beauty in Pakistan. Having the full-blown experience with turquoise waters, towering mountains, exquisite lakes, and big-hearted people. Spend a couple of days touring the lovely Kachhura Village, a day in the Shangri-la Resort, and a morning in the Katpana village's sand dunes. You should definitely watch the dawn or sunset alongside the Indus River for an unforgettable experience. If you are a fan of history the 600-year-old Kharpocho Fort will keep you entertained for an entire day. Trekking around the glaciers to the basecamps of some of the world's highest peaks, including K2, is a requisite for trekkers. A trip to the exotic Satpara Lake and Deosai National Park will round out your trip in the best way.
2.    Kalash Valley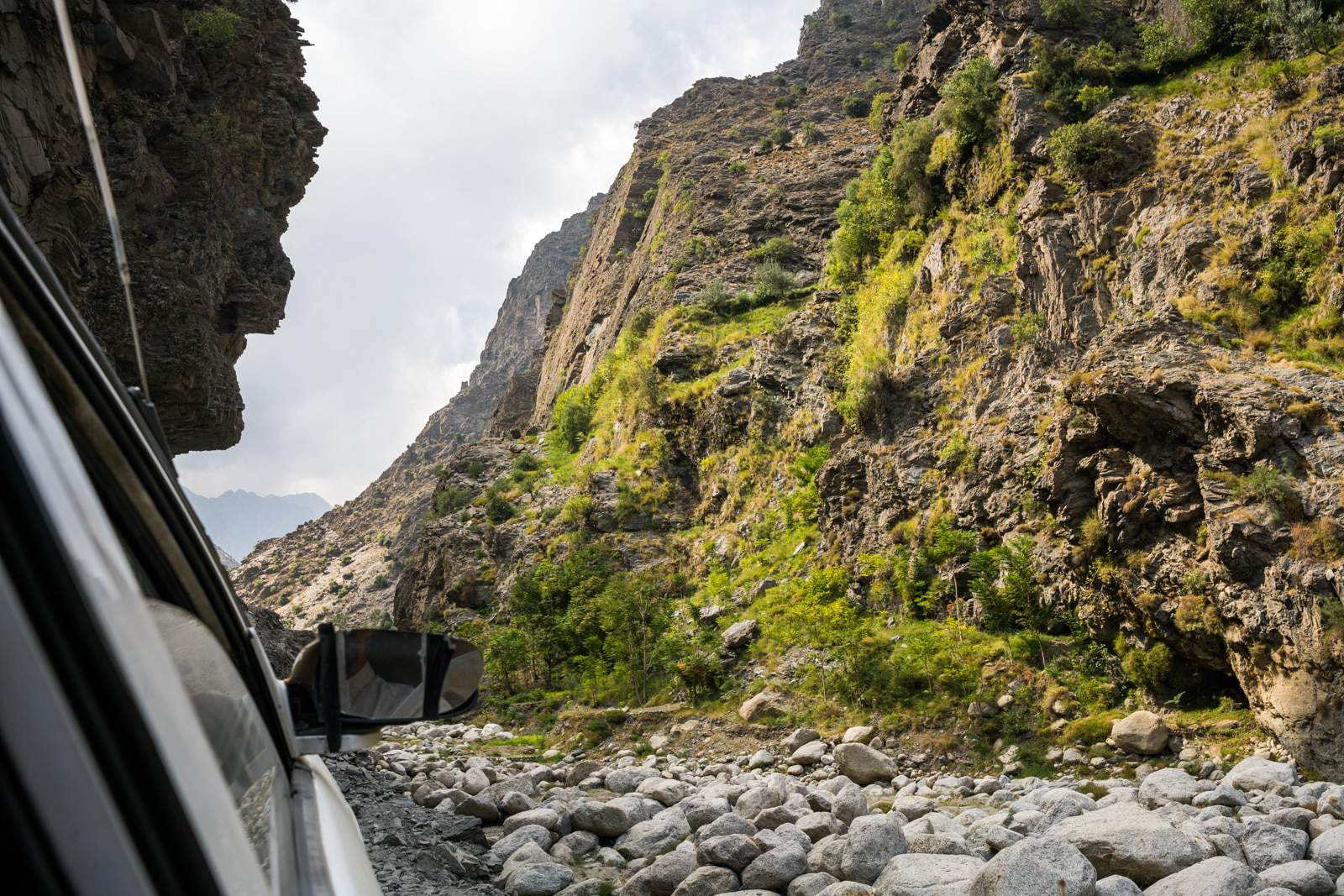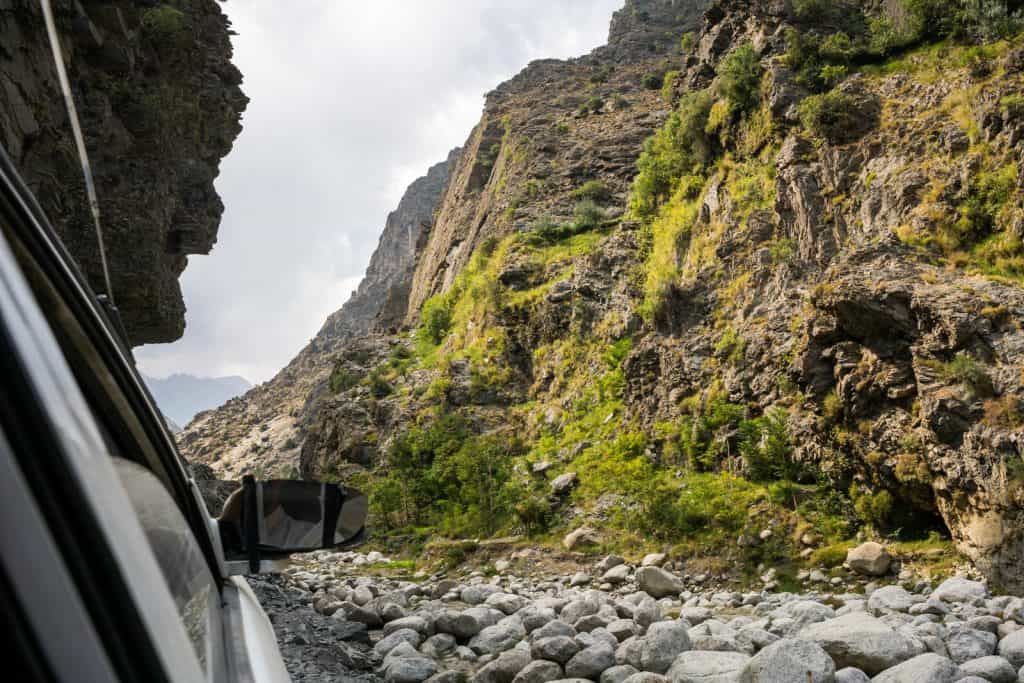 Chitral is colonization between the Hindu Kush mountain range. The distinctive and unique Kalash people live in these magnificent regions. The area's mesmerizing beauty, the meadows, and the unique design of the cottages make this a worthy exploration. Bamburet is the most famed among the Kalasha Valleys. Though, if you want to see more about the Kalasha culture, drop to Rumboor and Birir.
The laissez-faire Kalash people are believed to be descended from Alexander the Great's armies. We would suggest you travel in May, as the magnificent Chilam Joshi festival is held in that month.
3.    Hunza Valley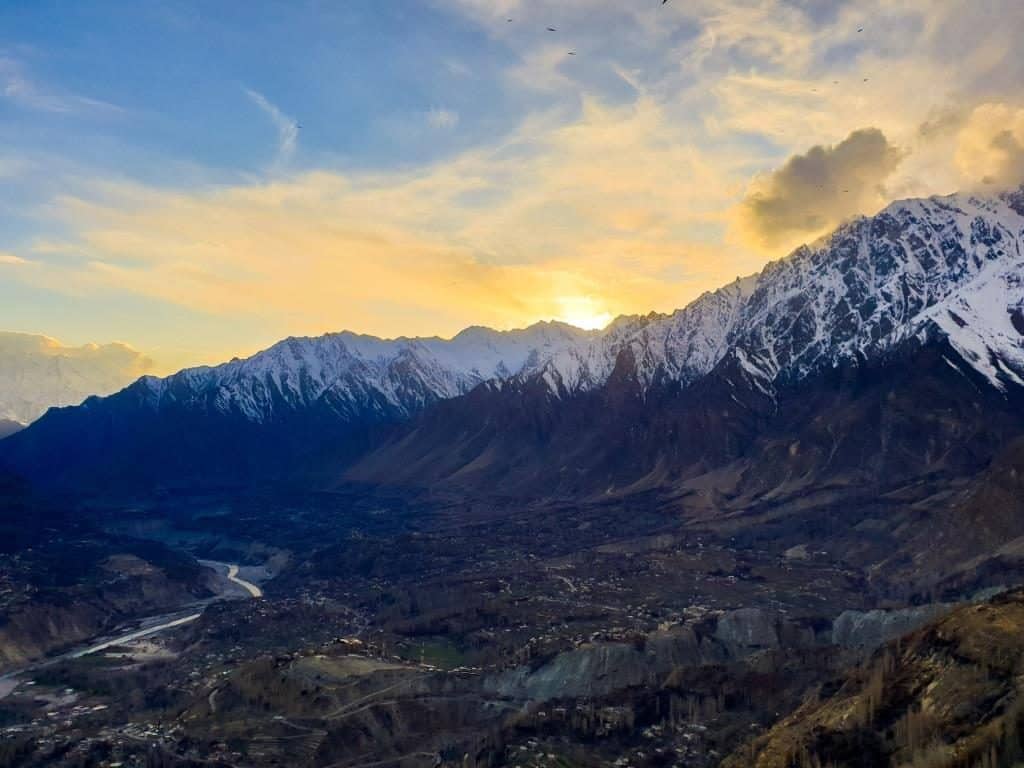 How can one miss out on Hunza when talking about the northern areas of Pakistan? Hunza is a collection of colorful and picturesque settlements nestled in the Karakoram Mountains. With liberal, friendly and welcoming people. Orchards, wooden bridges, abundant glaciers, a river, and gorgeous meadows surrounded by craggy, snow-capped mountains is how we would explain Hunza.
If you love viewing sunset do head to Duiker, which is a little settlement alighted above the valley. The forts of Altit and Baltit offer spectacular inside into the lives of the kings and queens the place once had. You can find local shops and restaurants on the Karimabad road, and try to taste the local food (special mention to the Yak Pizza).
4.    Gojal Valley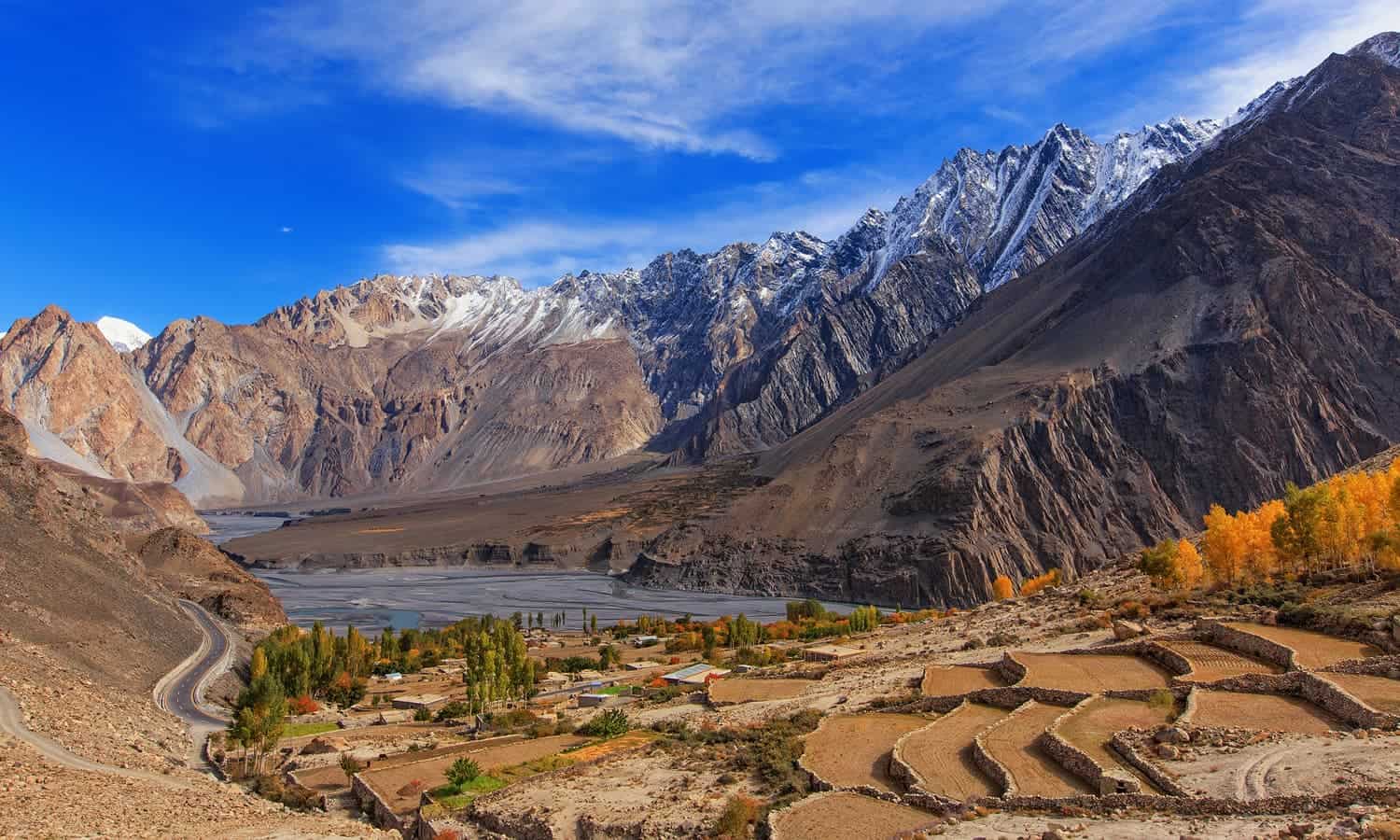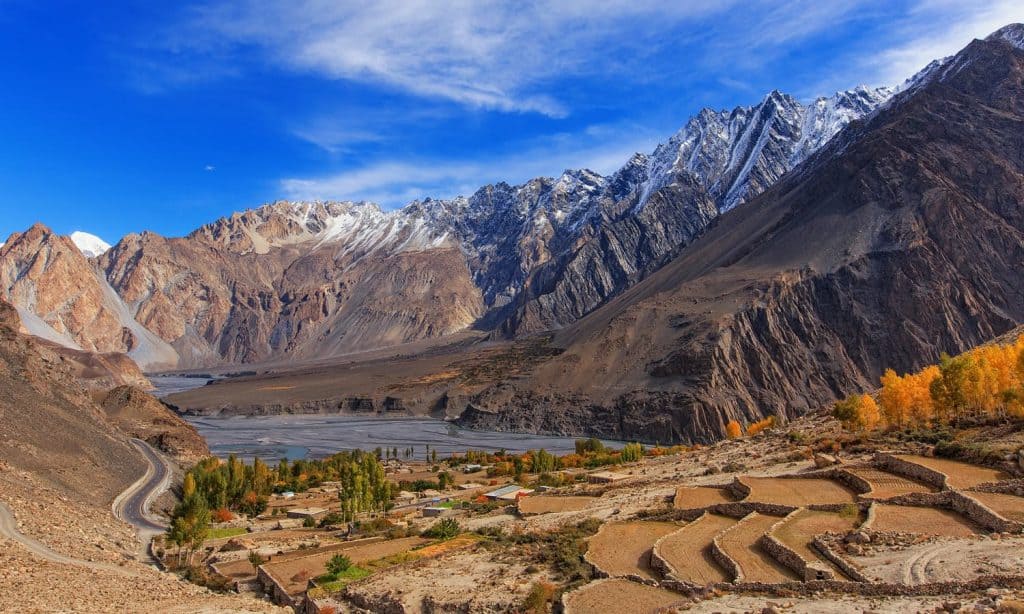 The exquisite Gojal Valley is located 20 kilometers north of Hunza. Gojal is a charming region in China's Xinjiang province, with eye-catching lakes, steep mountains, glaciers, and scenic colonies.
You'll arrive at the illustrious Attabad Lake situated in Shishkat village going north through some mountain tunnels. A lake formed among the gravel after a section of a bordering mountain broke off, obstructing the river's flow. This lake, known for its cerulean waters, is a fantastic spot for Instagram snaps, jet skiing, and boating.
5.    Gulmit Village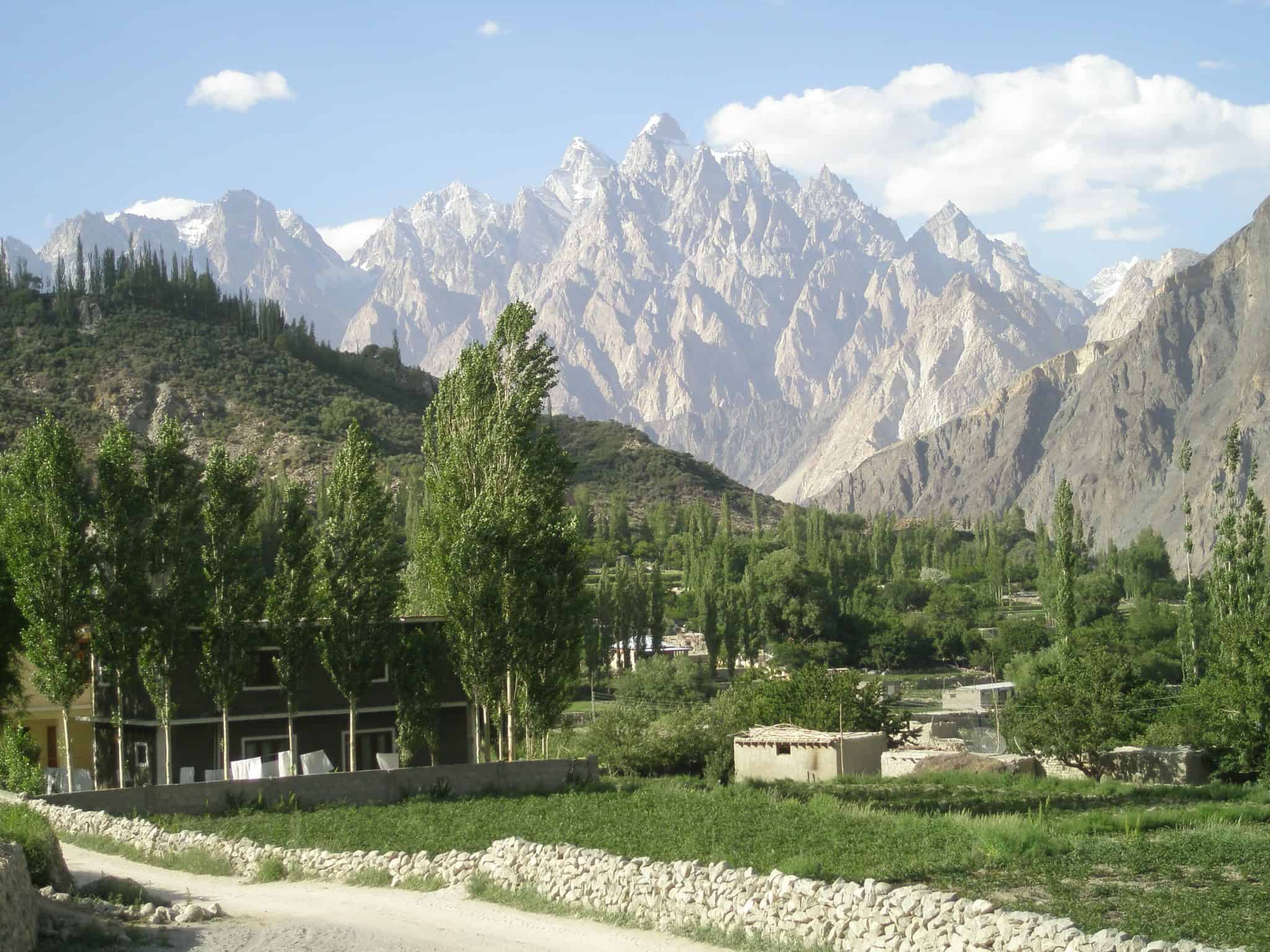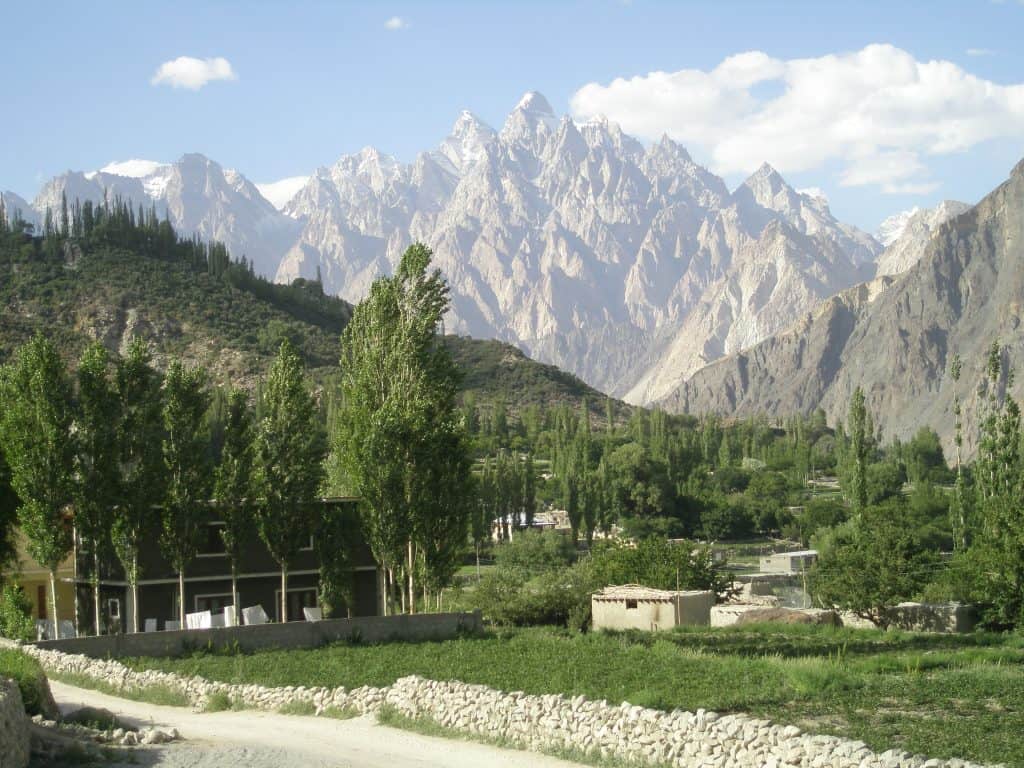 Following that is the picturesque Gulmit village on the Karakoram Highway. Take a walk along the highway to forget about your concerns, or see the lush green village. Enjoy a bird's eye perspective of the neighboring villages and the iconic Passu Cones by trekking for an hour to the historic Ondra settlement.
6.    Naltar Valley, Gilgit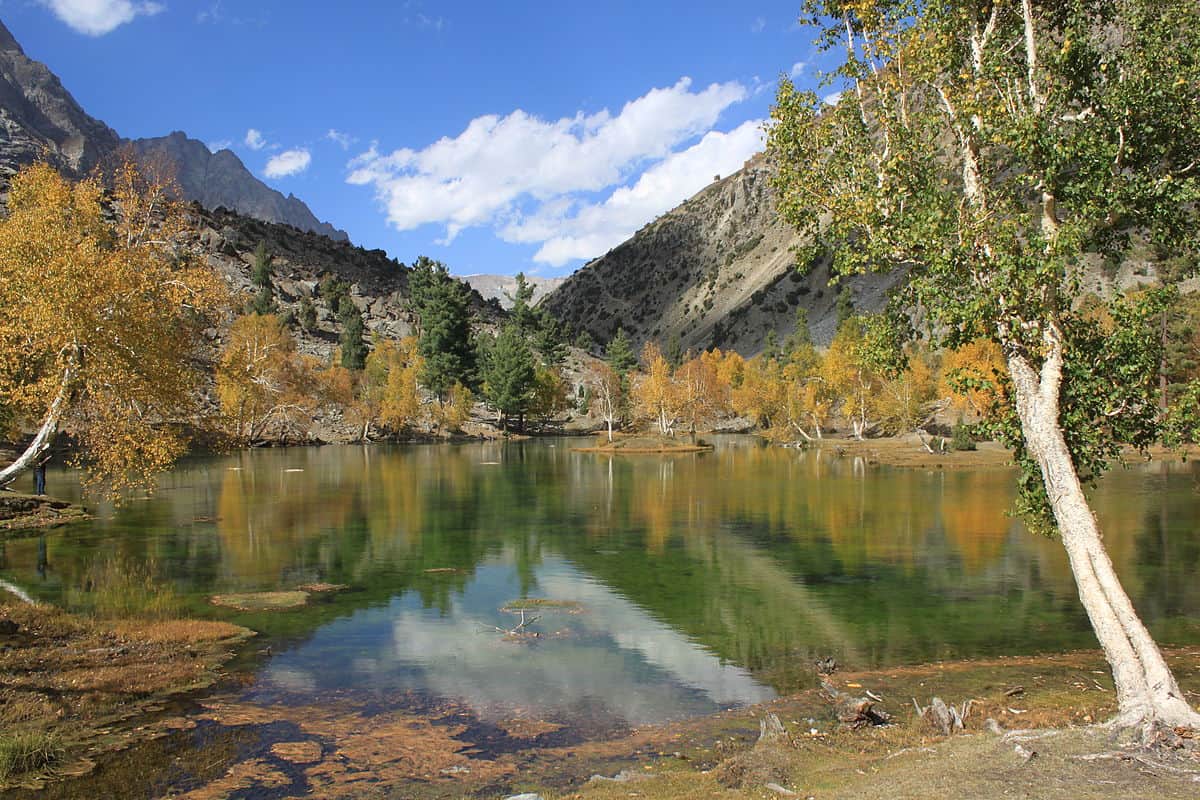 The sheer beauty and tranquil ambiance of this secluded valley is mesmerizing. Naltar is a must-visit because of its snow-white hills, sceneries, lakes, and infinite forests.
Naltar Valley converts into a skiing paradise in the winter. The Pakistan Air Force looks after the ski resort, which attracts thousands of visitors each year from all over the world.
7.    Bashri and Pari Lake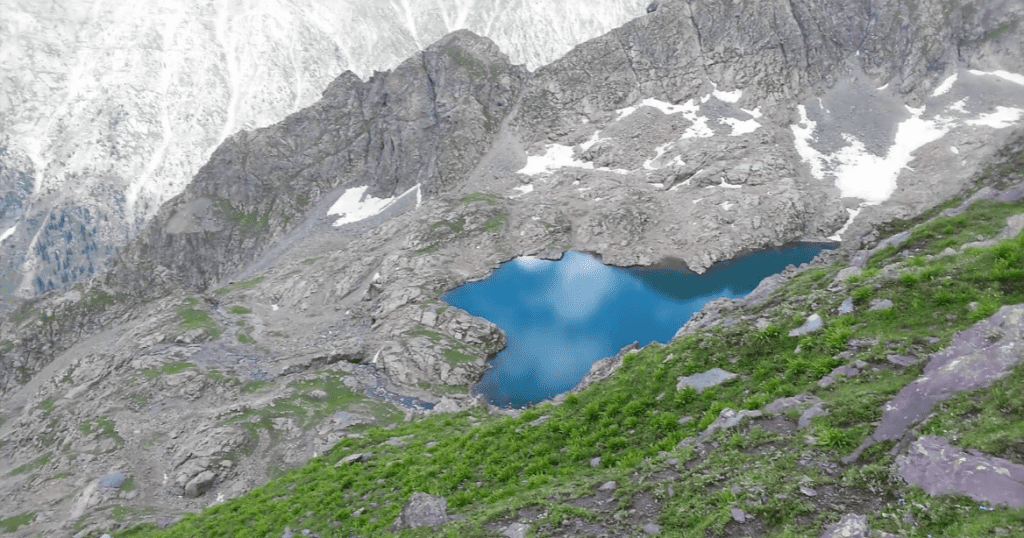 The majestic Bashri Lakes provide incredible lakeside views, natural mud pathways, and freezing streams. It's a beautiful area to have a picnic. Take a jeep ride to Pari Lake, a high-altitude lake where you may go boating and sightsee the region.
8.    Azad Kashmir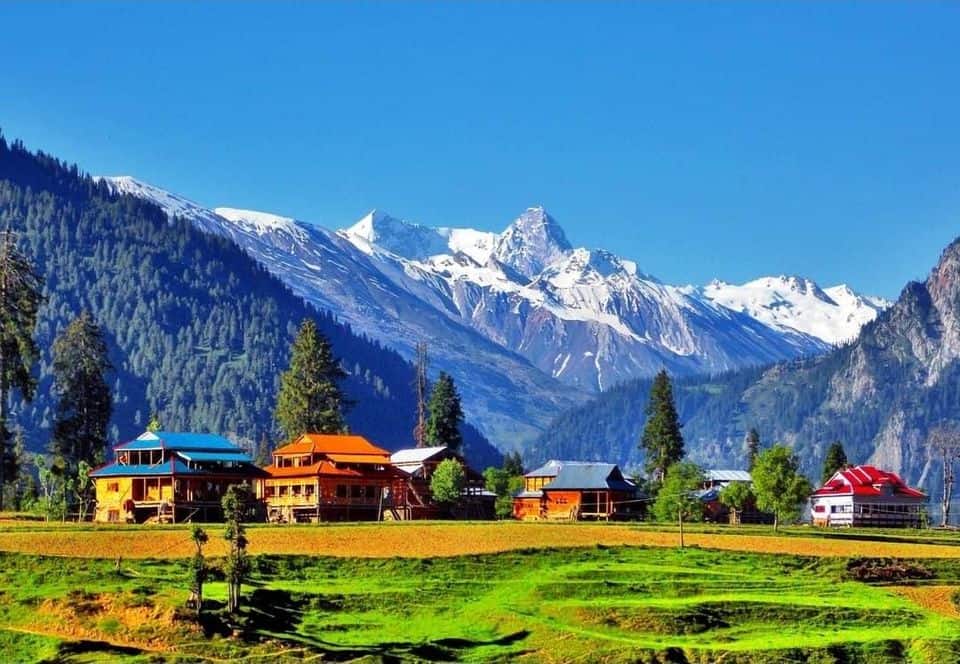 Azad Kashmir had to be on the list of the most beautiful places in Pakistan. The Neelum Valley's blue pearls are packed with 12 gorgeous valleys, waterfalls, and lush greens. There are also lovely regions and big mountains in the valley. It is the resort's focal point. Everything has a great deal of beauty, common excellence, and living culture. If you want to know more about this gorgeous tourist place in Pakistan check out our other blog. (For inner linking)
9.    Neelum Valley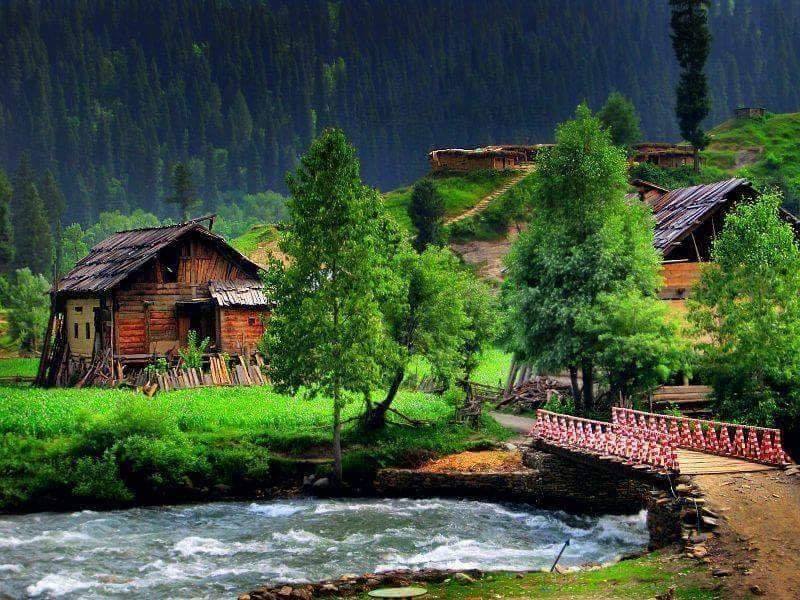 The Neelum Valley spreads over the small Himalayas, across the glorious scenery, eagle-eye views, the hill areas of the Neelum River in the vigorously dense green forests, striking rivers, and captivating surroundings make the valley veracity.
This Valley is one of the best places to visit in Pakistan due to its lush foliage, fountains, tributaries, rivers, lakes, and ignored mountains. However, some famous places to visit when you are in the area are Athmuqam, Noori top, Karen, Neelum, Kutton Jagran, and Sharda ( Having The Oldest University of Sub-Continent), Hamlet, Arrang Kel, Taobut, and many more.
10. Ratti Gali Lake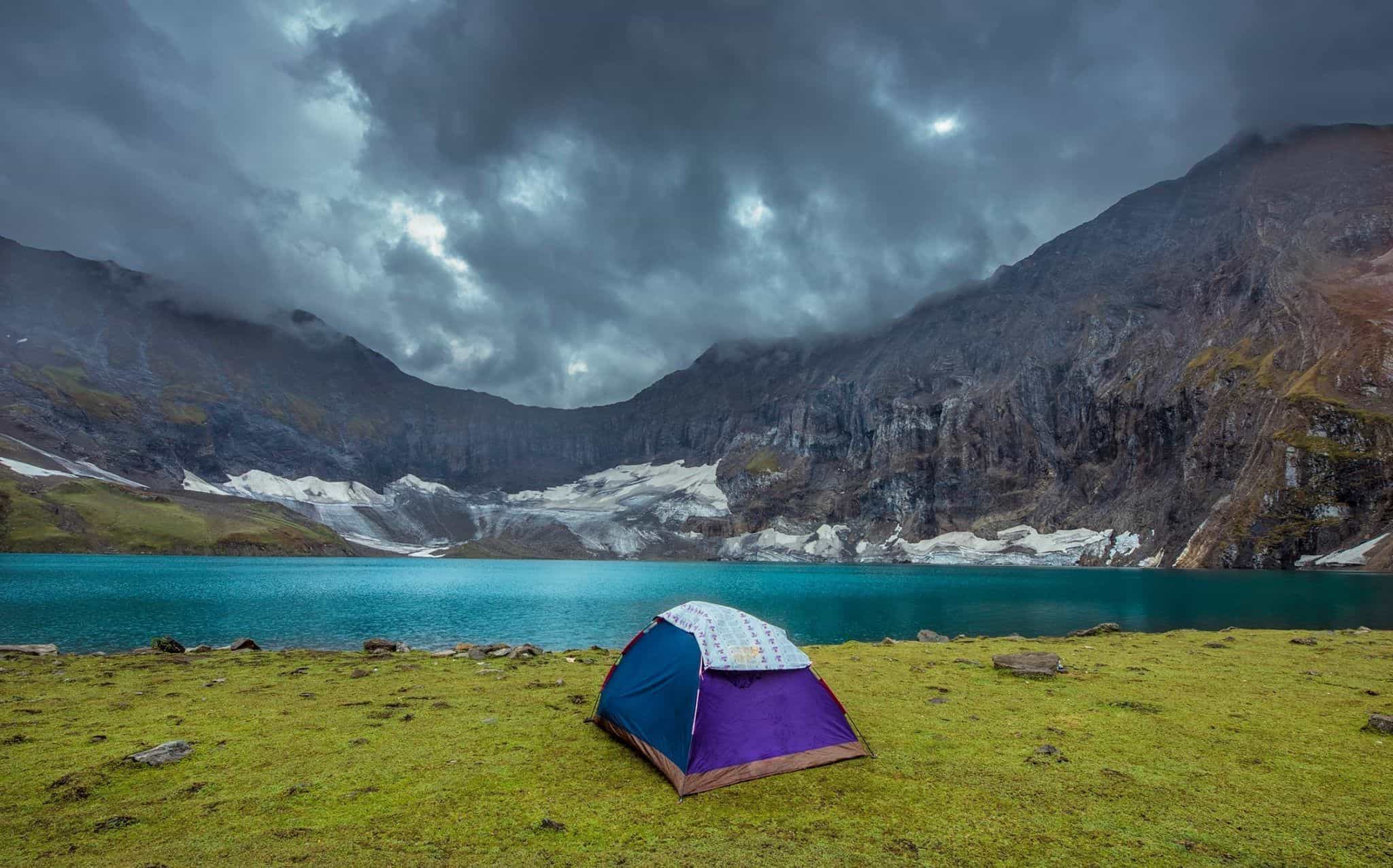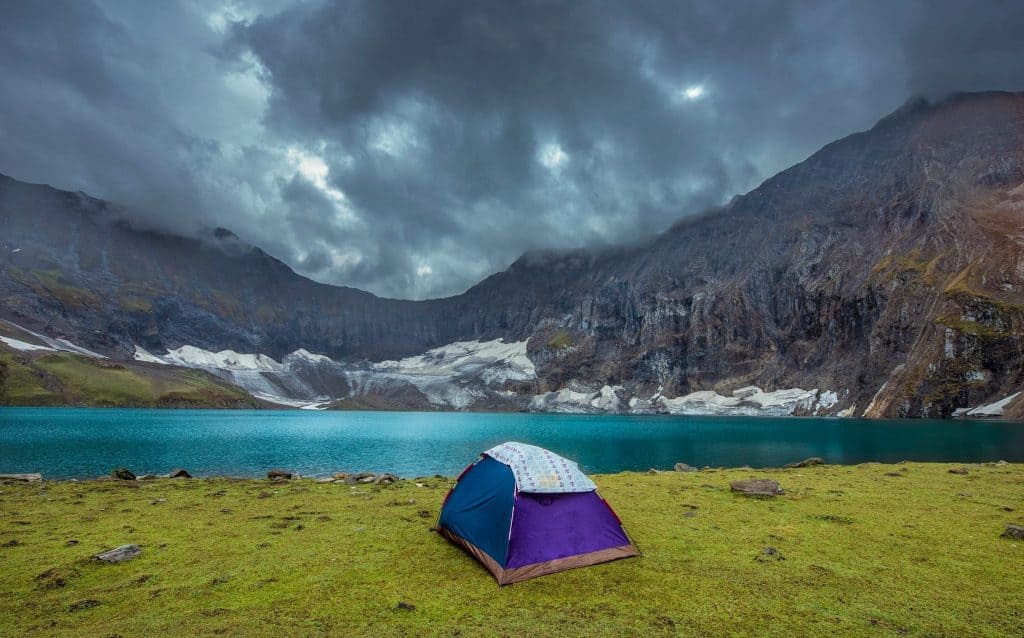 Even though the lake is in the valley itself but its breathtaking scenery compelled me to mention it in a separate heading.
The Peak and Lake Patrick are two new Neelum Valley attractions. 4X4 vehicles can reach Ratti Gali, Patlian, and Baboon easily. You ought to sit on the 'charpai' and have some fritters on the water.
11. Phandar Valley, Ghize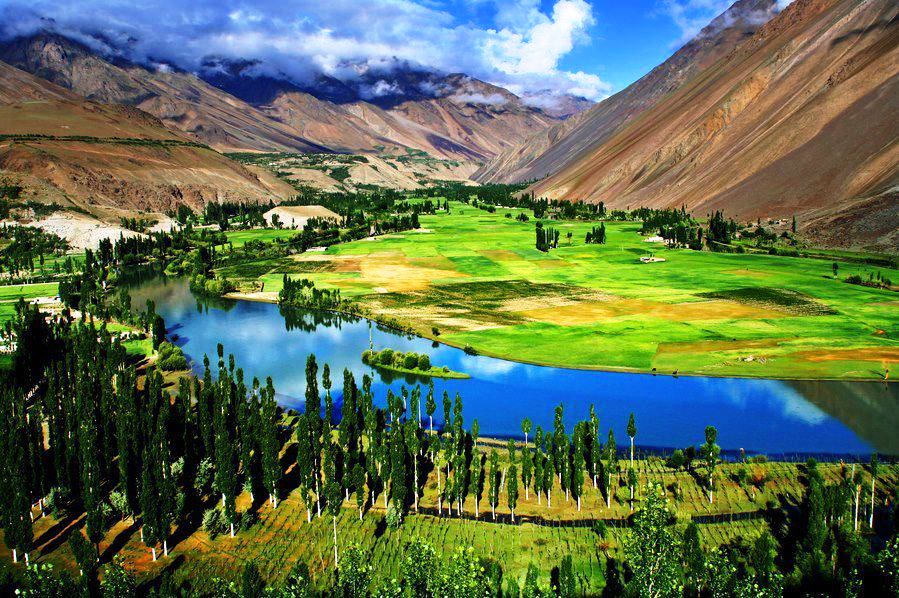 The colorful rivers and scattered coppices of the scenic Phandar Valley are in no need of an introduction. The vistas, like the atmosphere, are breathtaking. The first view of the valley will revitalize you and take away all your journey's weariness.
Fishing, swimming, camping, and hiking are all popular activities in this Valley. Phandar Lake is surrounded by poplar trees and offers breathtaking views. The bright blue, quiet water of this lake provides a fantastic boating experience.
12. Naran Kaghan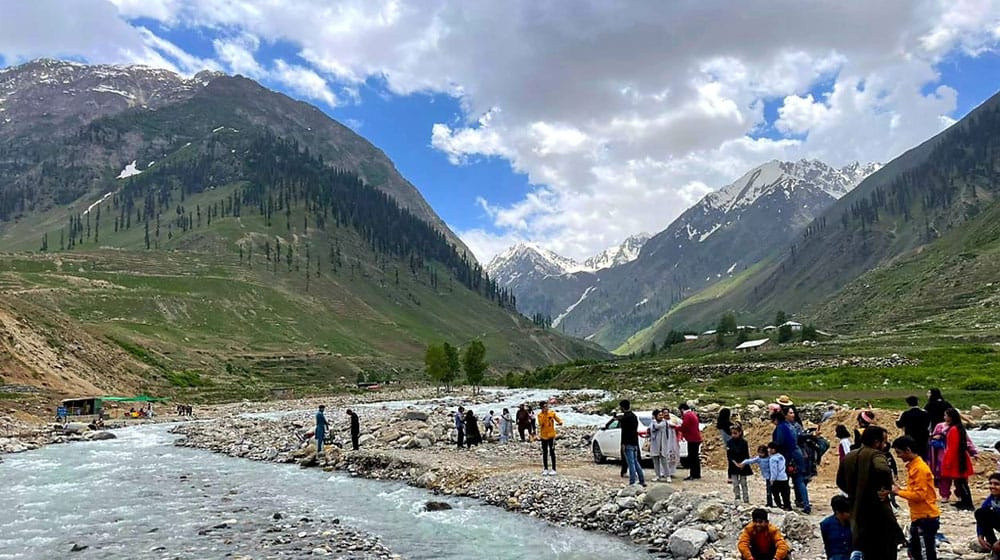 The Naran Kaghan Valley, located in the northeastern Mansehra district, is recognized for its wonderful natural landscape.
It is also one of the most attractive tourist destinations in the beautiful Hazara district. Shogran, Jared, Naran, Saif ul Mulook, Dudipatsar, Lulu Sar Lake, Babusar Top, and many other sites to visit are all lovely and fascinating.
13. Swat Valley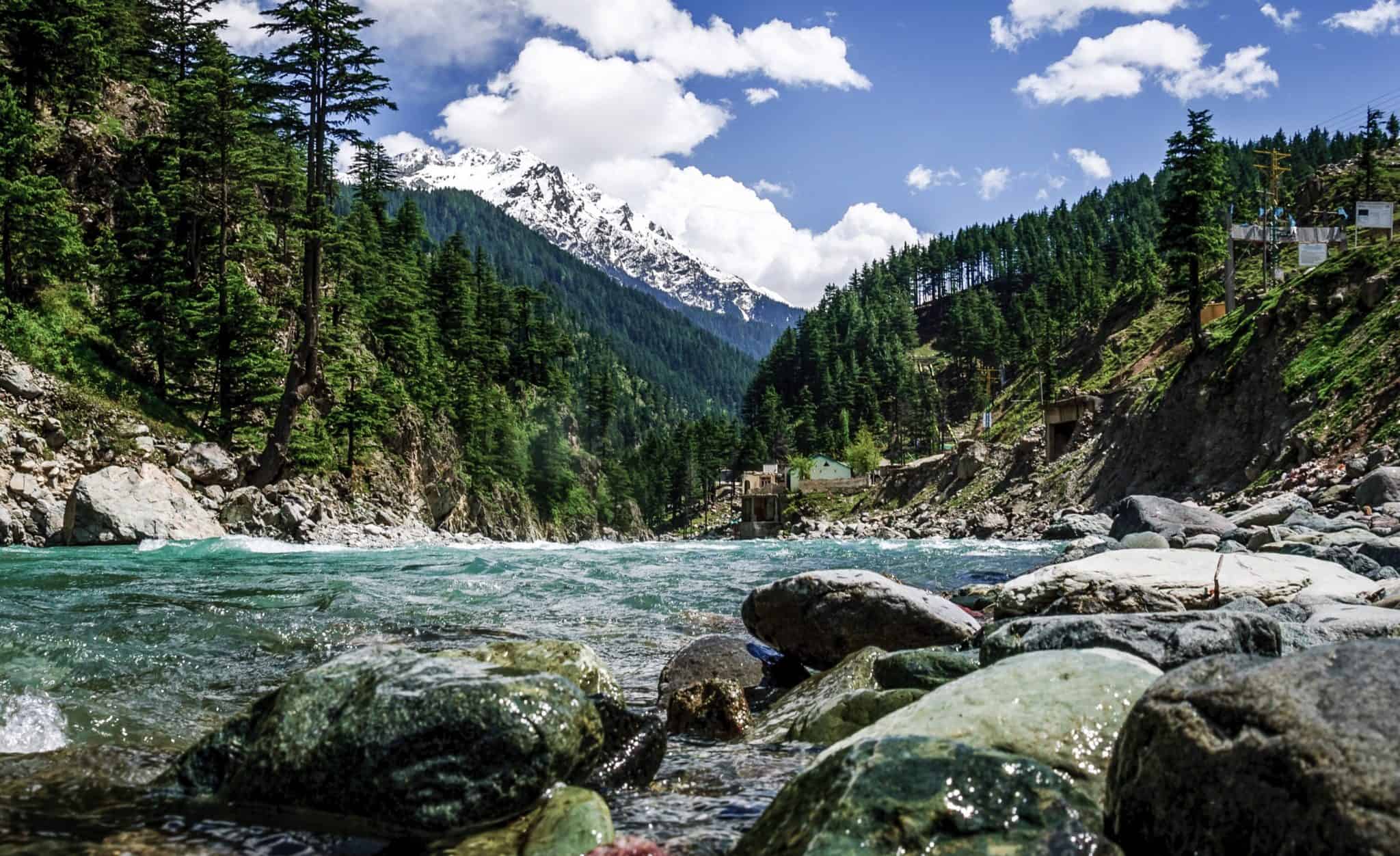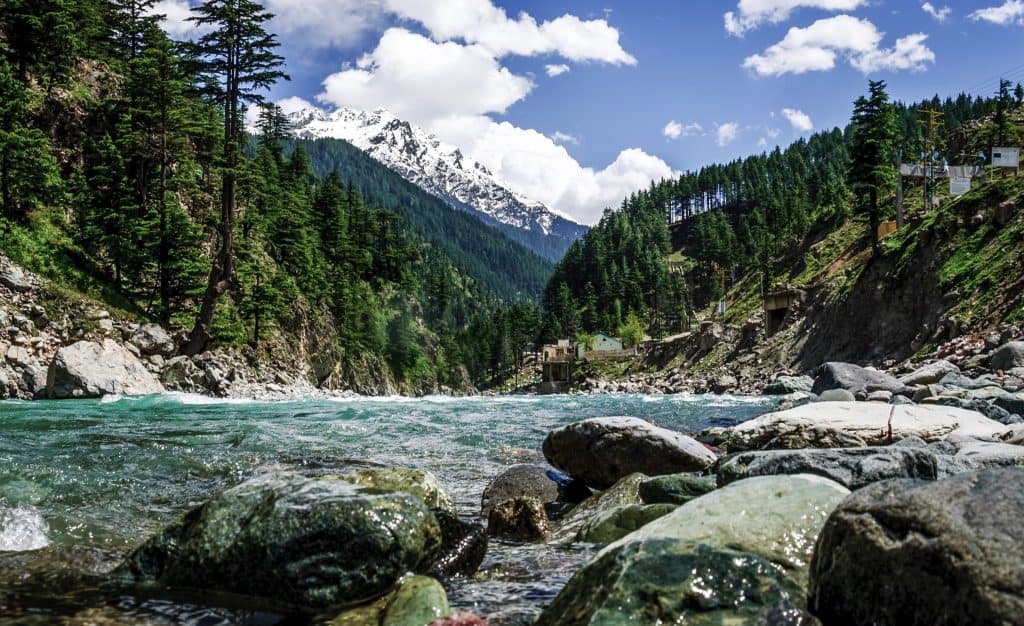 Rising along the chain of Hindu Kush. Swat is one of the best tourist destinations in Pakistan. Above all, the Alps have green woods and green meadows, as well as snow-capped summits, which provide endless beauty.
The Swat Valley is also known as the "East Switzerland." Mahodand Valley & Lake, Natural Ushu Valley and Forest, Malam Jabba (famed for the ski resort), Madyan, Bonir, Der, Swat & Kalam Valleys, and many more natural landscapes are a must-visit.
Let's take a dip in the most gorgeous water bodies of Pakistan
14. Pir Ghaib (The Invisible Saint) Waterfalls – Bolan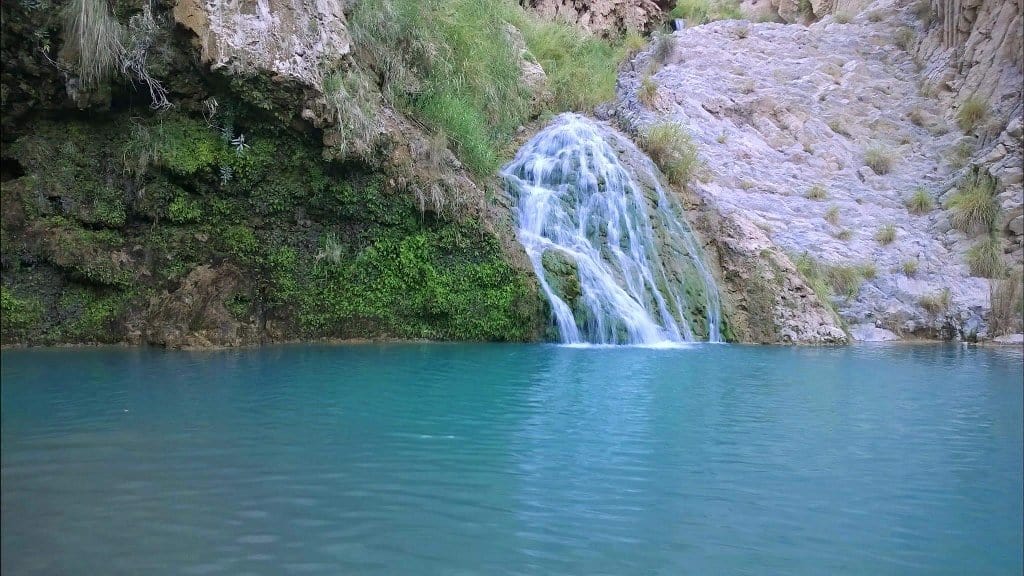 The scenery of Pir Ghaib, Baluchistan, is magnificent. Here the locals believe in the lore of the Invisible Saint (Pir Ghaib), who was rescued by the Almighty after being assailed by a wicked King's troops. Believe it or not, the Saint walloped a stick in the peak from which water continues to pour.
15. Moola Chotok – Khuzdar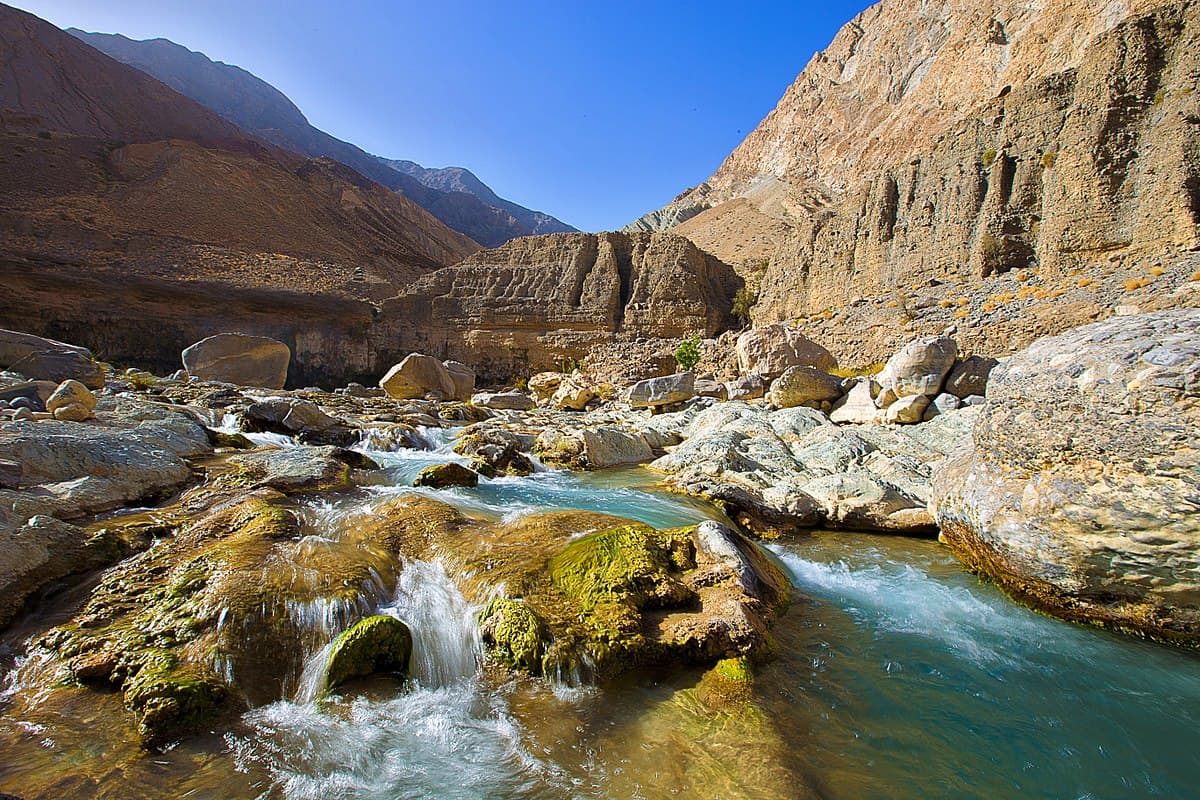 Moola Chotok appeared to be a desperate cause at first, hemmed in by nationalist strongholds in the Jhalawan belt. But since it has been freed by the military operations in the Khuzdar region. It is now open to tourists to view immeasurable beauty. You can either take a day trip and enjoy the gorgeous waterfall or stay in camps for the night.
16. Ziarat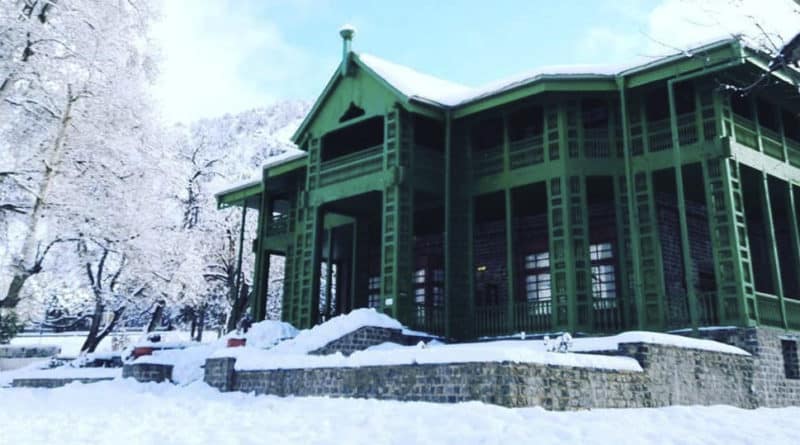 Quaid-e-Azam Mohammad Ali Jinnah, the Father of the Nation, used to spend his days of sickness in this wooden cottage in Ziarat, Baluchistan. Which has definitely become one of Pakistan's most popular tourist destinations. The location is historically significant and is a great place to unwind while visiting Ziarat.
17. Hannah Jheel (Hannah Lake and Urrak)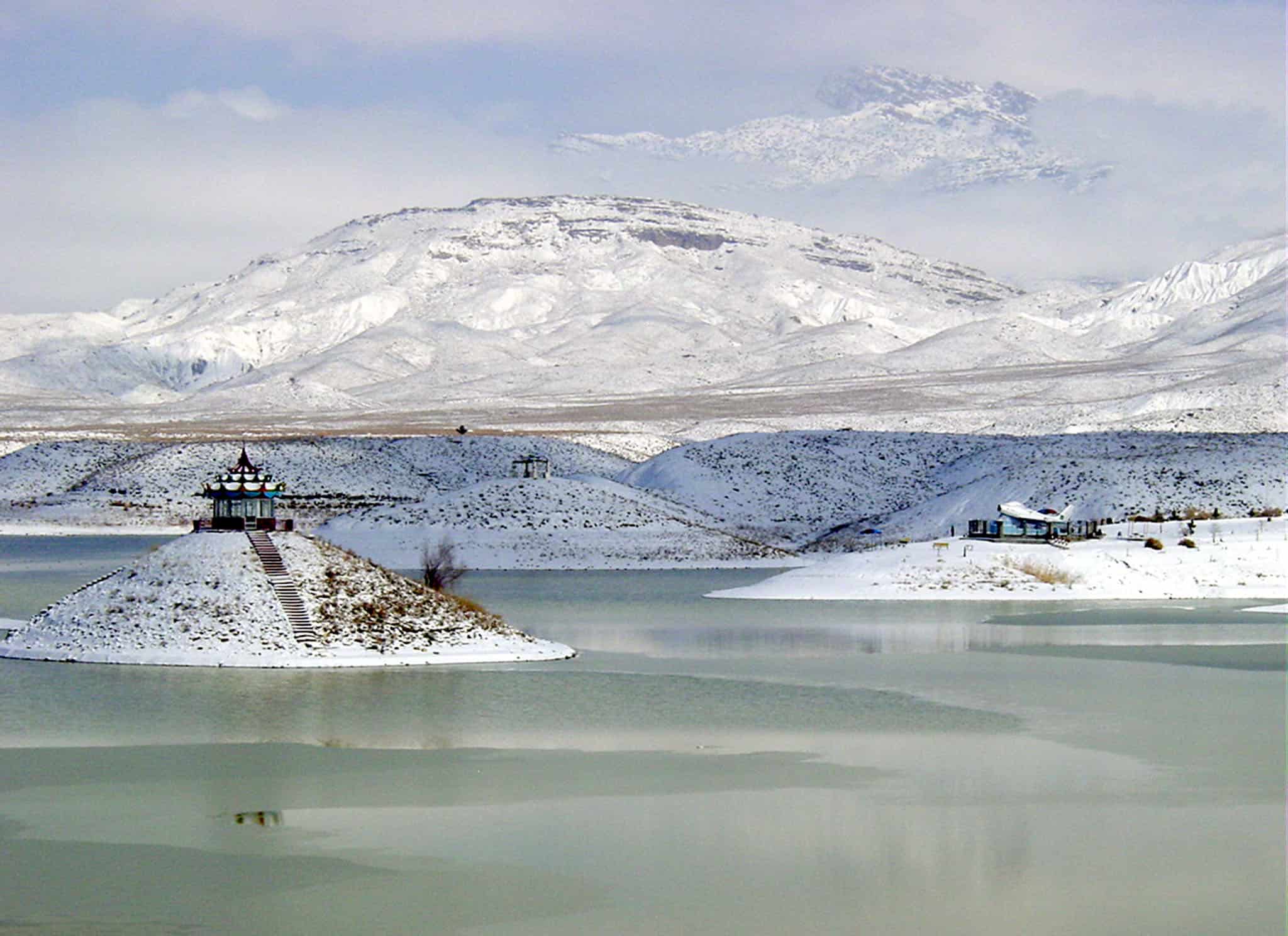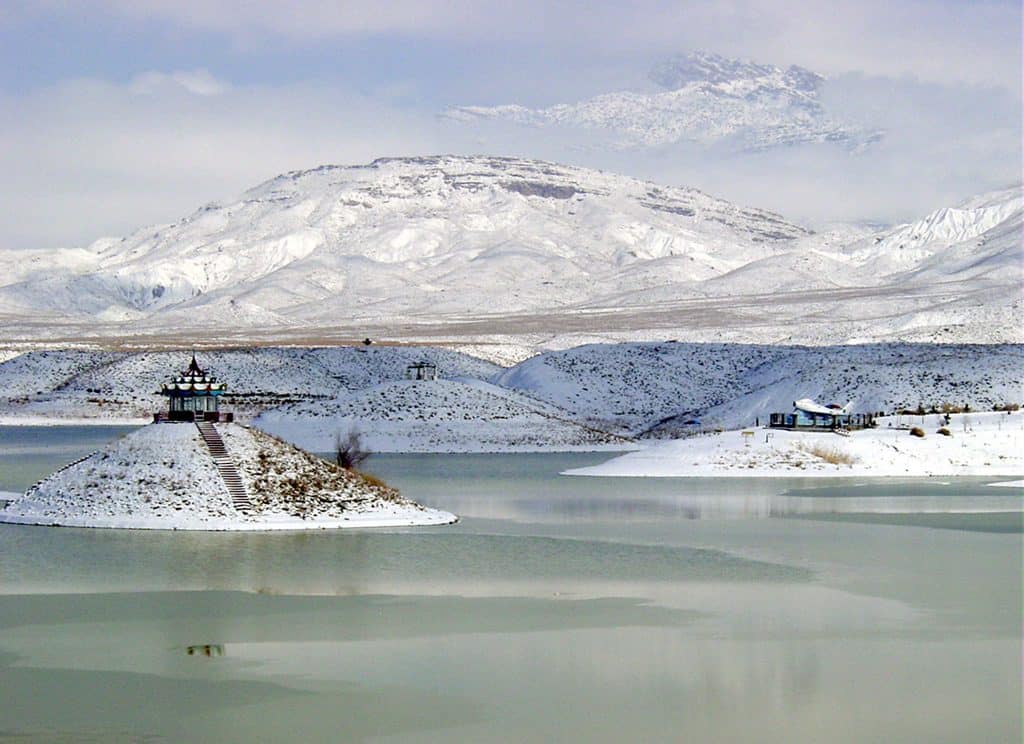 In winters, the Hannah Lake is ice-covered, freezing, yet breathtaking. People from all over Pakistan when come to Quetta, they fancy stopping here. Hannah Lake, which is just 18 kilometers from the city, is the ultimate getaway for locals as well.
18. Waadi-e-Bolan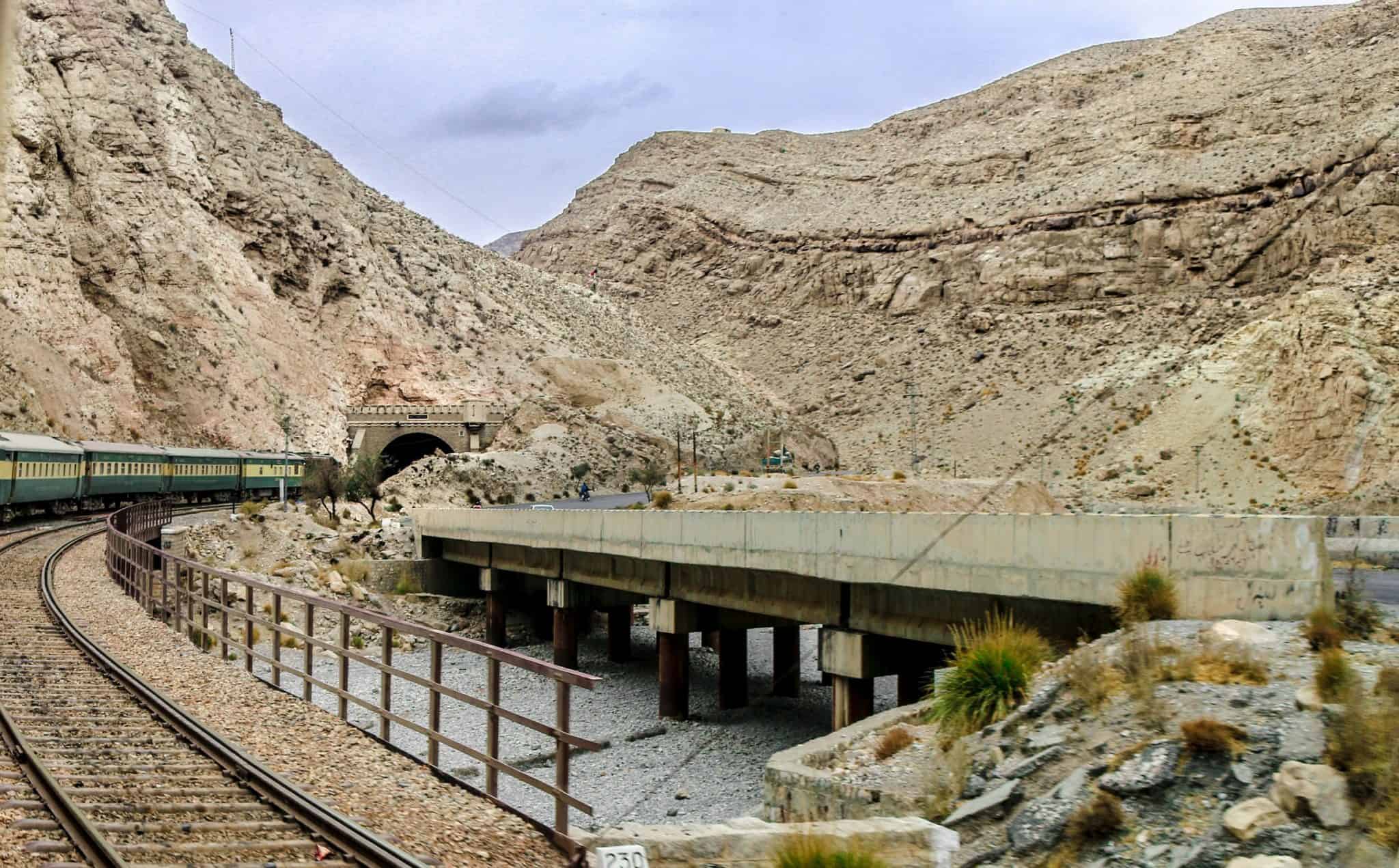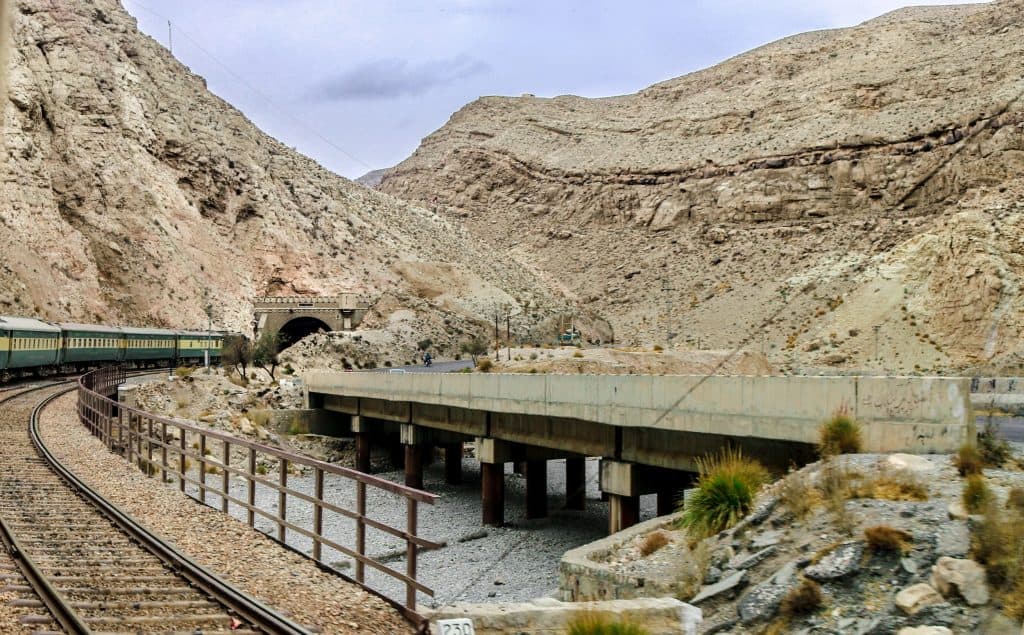 Waadi-e-Bolan is a protracted mountain gorge with clear streams meandering through it. The site is historically substantial as well as stunning. British constructed Pakistan's first railway system here, as well as the settlement that houses the shrines of Pir Ghaib and Bibi Naani is situated here.
19. Hingol National Park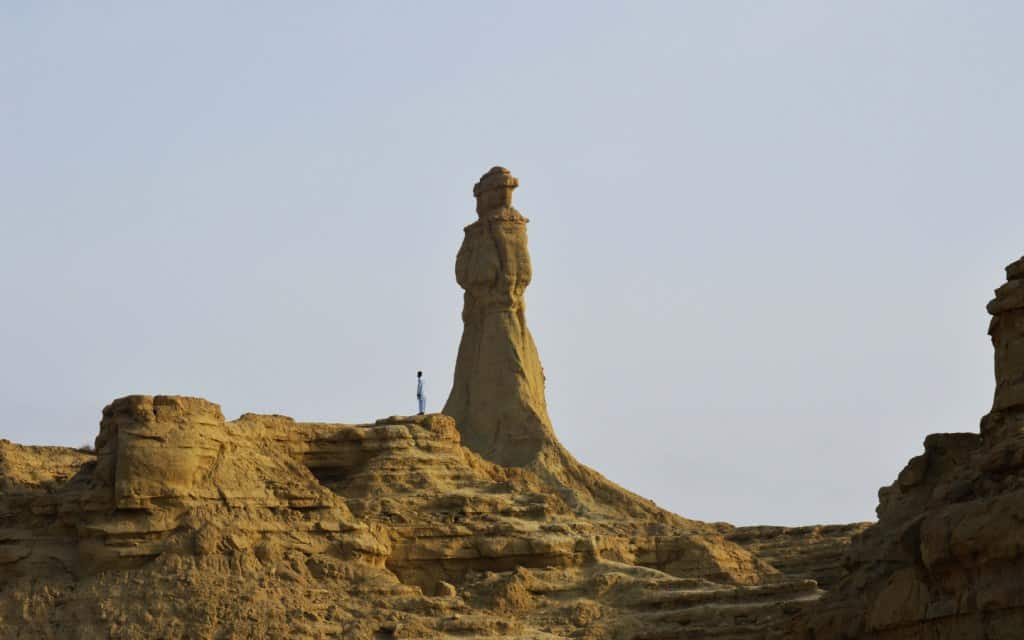 Hingol National Park consists of mountains with an outlandish appearance and unique and exotic creatures such as the Markhor and other deer species. With a background of shallow blue waterways. What else could one need in a tourism attraction?
20. Kund Malir Beach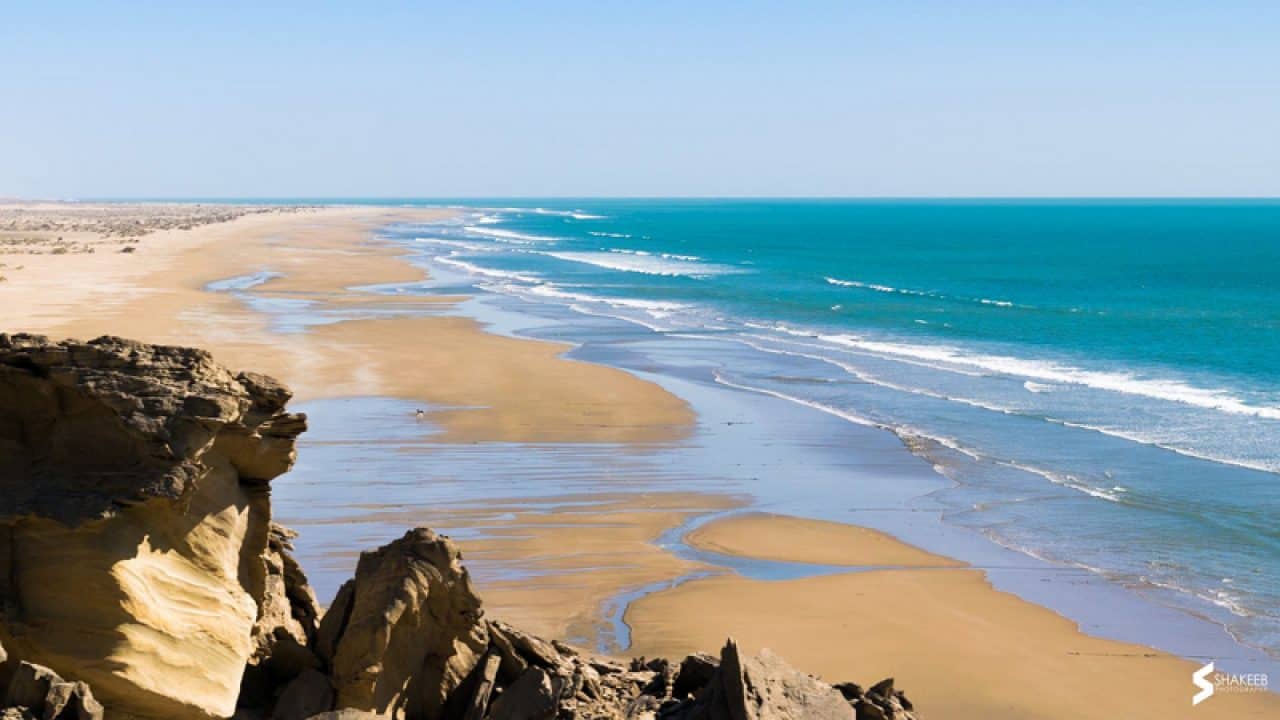 How did the infamous Kund Malir Beach manage to avoid this list? It is, without a doubt, one of the most beautiful and economical destinations to visit in Pakistan. Many people who began visiting Kund Malir and travel businesses from Karachi have taken as much money as they can from it in the previous few years. Still, anything that makes Baluchistan less dangerous-looking to foreigners helps.
21. Pir Chattal Noorani Gandhawa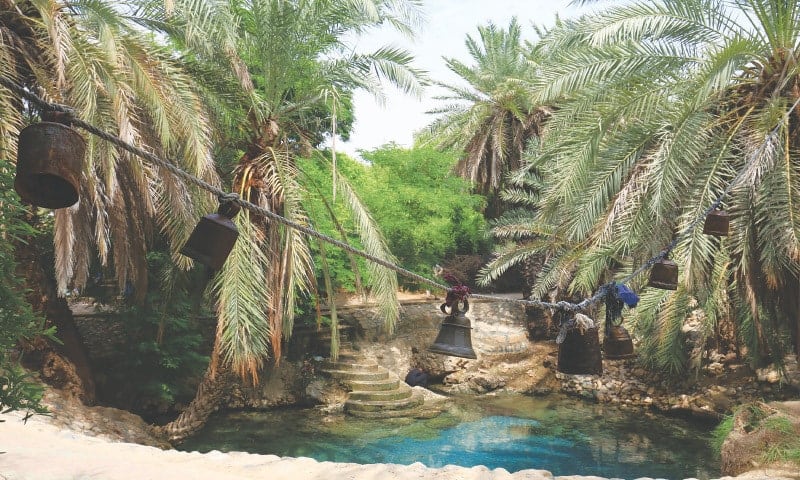 Pir Chattal Noorani Gandhawa is an amazing natural ecosystem in the middle of the desert plains with a magical story to tell. Thousands of exotic fish live in the water in this breathtaking paradise. According to folklore, if you capture or eat one of Pir Chattal's fish, you will either perish from poisoning or the fish will come out alive and in one piece. This myth is what made this place a trendy tourist destination in Pakistan.
22. Astola Island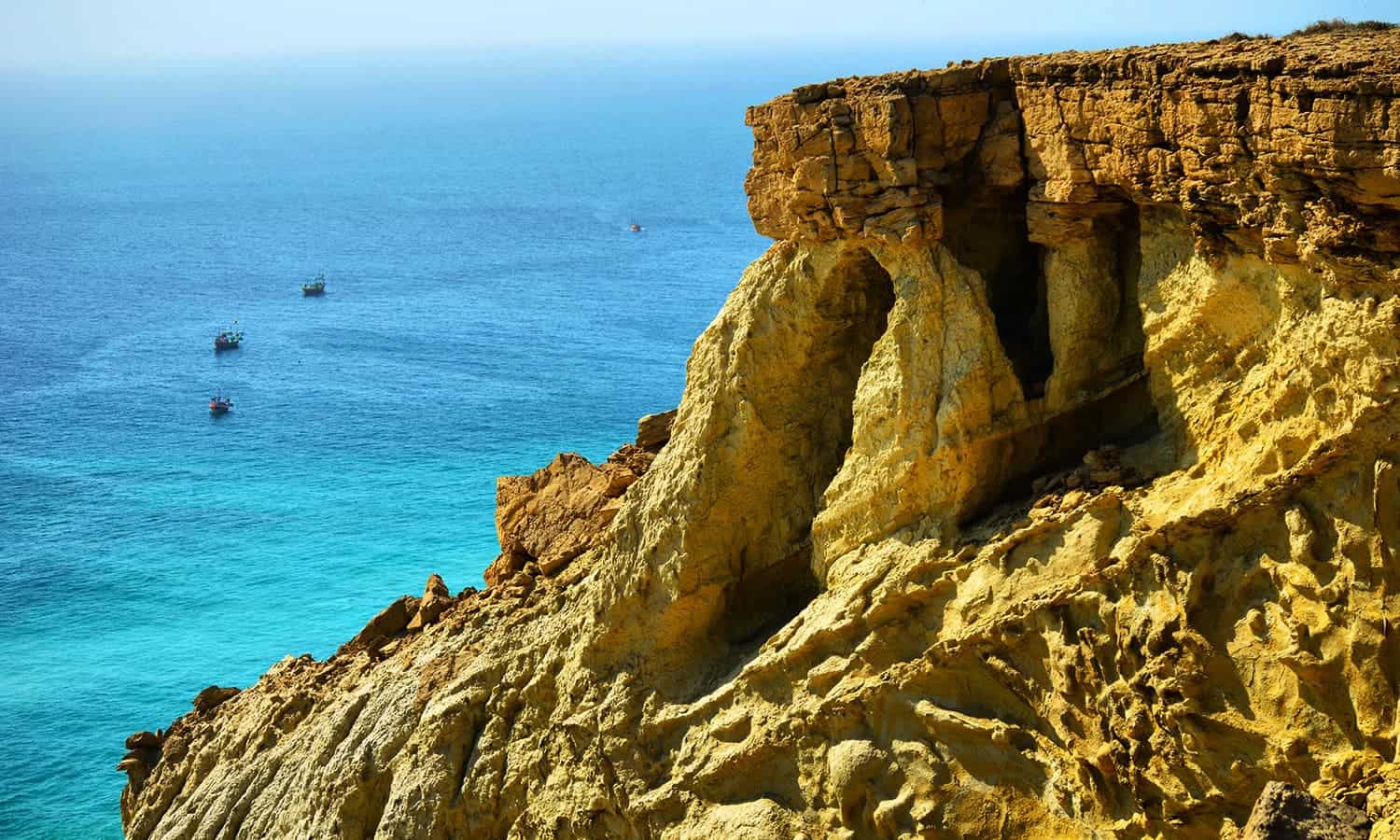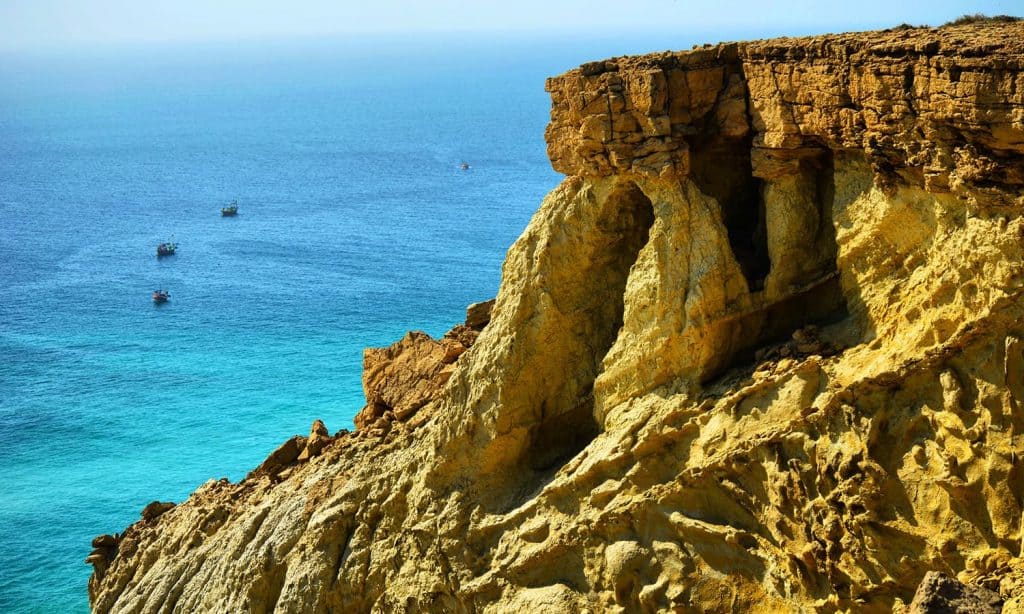 Astola Island, or Jezira Haft Talar Satadip or 'Island of the Seven Hills,' is a small unpopulated island in the Arabian Sea. It is also Pakistan's largest island and the quintessence of Baluchistan's underappreciated beauty. A fantastic vacationer attraction indeed.
23. Jhal Magsi Desert Rally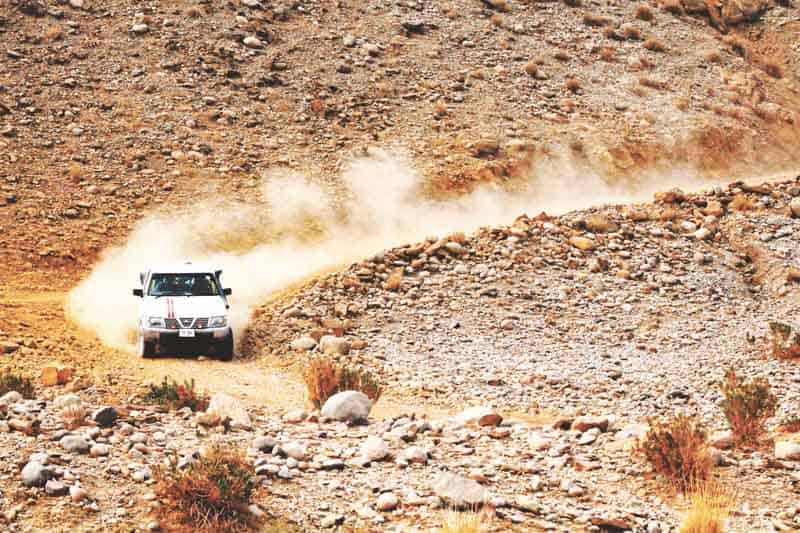 Want to go dessert safari, you don't need to grab a ticket to Dubai as Jhal Magsi will fill the bill really nicely. Eminent for its desert safari and yearly desert rally, Jhal Magsi attracts a hefty number of visitors and sponsors each year. Rally enthusiasts from all across Pakistan gather in one location to stay till the rally is over. For off-road fanatics, the desert-like grasslands of Jhal Magsi provide the best course in Pakistan.
24. Gwadar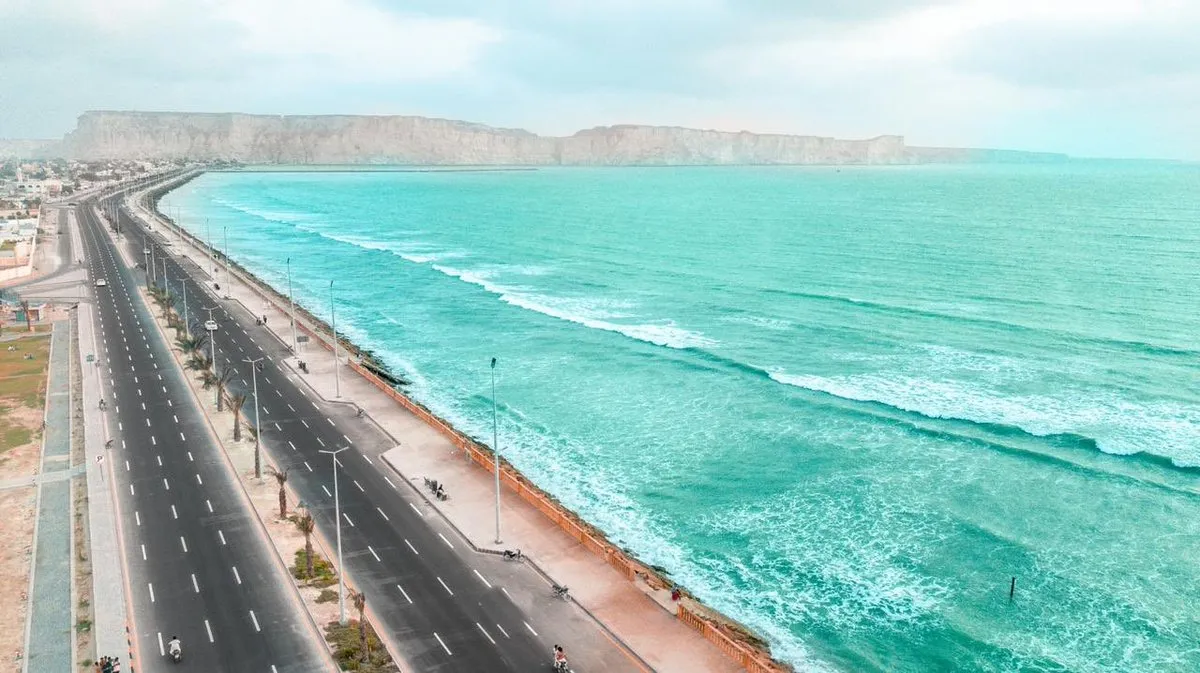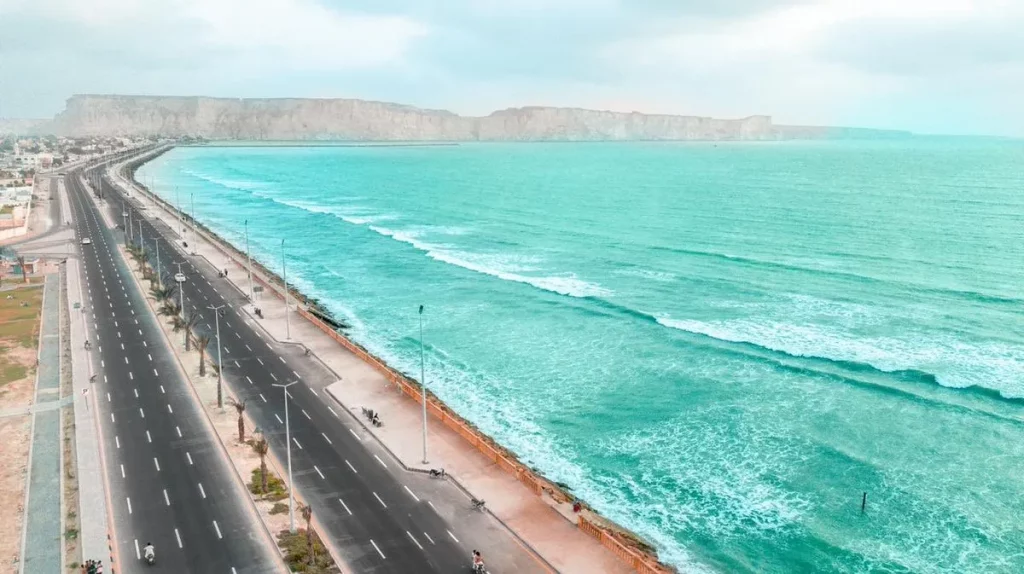 Take in the breathtaking vistas of the Arabian Sea's beautiful seas while overlooking the Gawadar port. If that doesn't pique your interest, you can also visit the famed Hammerhead; a massive rock formation formed by a mud volcano eruption.
It is the perfect place for scuba diving and if that's not your thing, you can go fishing or explore the waterways to see dolphins and turtles. Other fascinating tourist attractions include Omara Beach, the Baluchistan Sphinx, the Princess of Hope statue, and Hingol National Park.
Last but certainly not least in our list of best places to visit in Pakistan in 2022 is the city of Peshawar.
25. Peshawar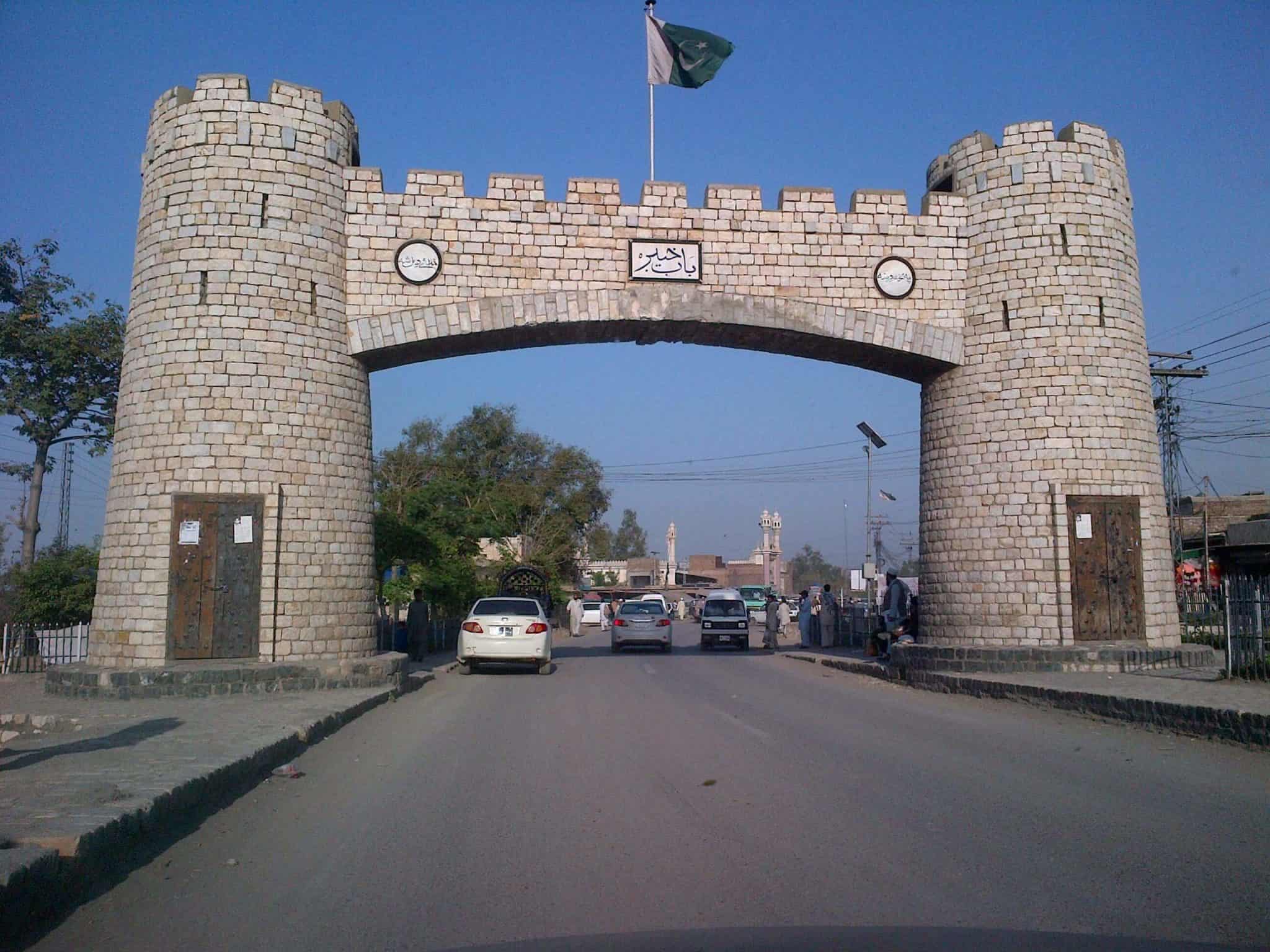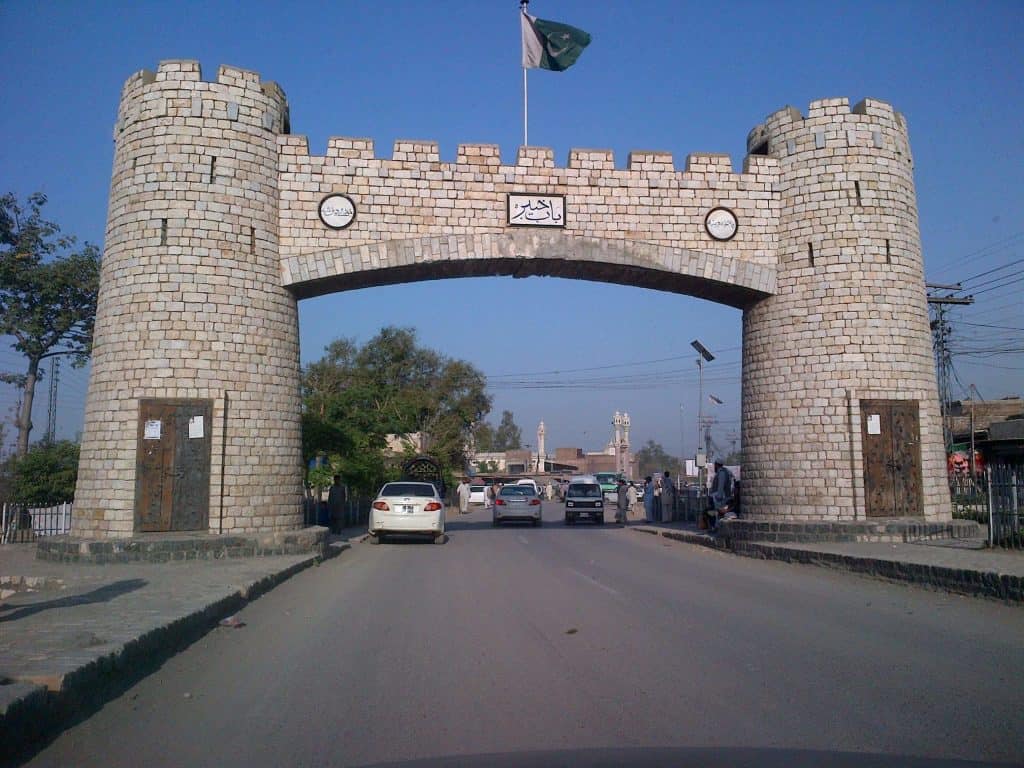 Peshawar like Rome has a historic charm to it. With its Bala Hisar Fort and its fortifications appear to be keeping an eye on the traffic on the famous GT Road. This fort was built in 1562 and served as the royal residence of the Afghan Durrani dynasty.
Peshawar Museum, Buddhist Stupas, Khyber Pass, and Jamrud Fort are also great tourist destinations. The ancient Qissa Khwani Bazaar is a must-visit for all those shopping enthusiasts. And the food is to die for.
In the End
 This is our list of best tourist places to visit in Pakistan, it was quite hard for us to choose just 25 as most of the state encompasses stunning natural beauties and this is just a small taste of what it has to offer. I highly recommend you to check out at least some of these gems. If you have no one to go with or are worried about your budget, don't be as Nedian Adventure Club offer some amazing budget-friendly packages for different types of people. No matter if you are a couple on a honeymoon a big family looking for customized trips or just a backpack traveler, we have something that would suit you just right!